NAVIGATE THE DIVORCE PROCESS EFFICIENTLY
Get Help from A Dedicated Attorney at The Vier Law Firm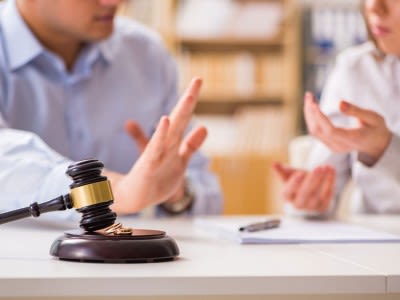 Getting a divorce is financially and emotionally taxing. You might spend months and even years ironing out the details of child custody, alimony, and division of assets. You need a reliable attorney on your side. Chad Vier of The Vier Law Firm can provide sound legal counsel and dependable support through this difficult time. You'll get confidential consultations and sound representation during all legal proceedings.
Call 936-632-9922 now to speak with Chad Vier about your family law concerns.
You Need Legal Counsel Based on Your Specific Situation
Divorces are complicated. Each person wants to protect their best interests, but those interests don't often align. To complicate things further, there are actually multiple types of divorce. Chad Vier has assisted clients with:
Contested and uncontested divorces

Fault and no-fault divorces

Default divorces

Collaborative divorces
Divorces can be settled easily or may involve complications. Much of this depends on your former spouse's willingness to cooperate. No matter what your situation is, Chad Vier can help you navigate your divorce. Visit The Vier Law Firm today to begin discussing your situation with a knowledgeable attorney.